A late 2021 study has shown that 73% of consumers have increased purchasing confidence when buying a product being promoted via user-generated content and that 90% of (American) consumers find that UGC marketing is the most influential force in making a purchasing decision.
These numbers cannot be ignored, and as marketers that produce UGC, we have two options: foster an environment that allows for UGC content to be produced organically, or we get pro-active and collaborate with influencers to produce UGC content for us.
Collaborating with outside influencers can be very fruitful for everyone involved, and has proved to work wonders when done well. But we have to ask: does paid influencer marketing always lead to success?
Yes
Experience – Influencers spend their daily lives learning how to impress and influence their audience – hence the name. So it is reasonable to believe that we can trust them to know how to market a product in a way that includes their audience while staying true to what their audience wants.
Authenticity – Watching an influencer talk about a product can feel a lot more natural. Many people are wary of being 'sold to'. TV commercials can have million-pound setups and huge actors, but if the consumer feels like this is deceitful, it will never work. An influencer is 'one of us' – someone who has found a niche that works for them. Add this is the influencer not coming across as rigid if they don't have a strict script to follow and this will most definitely lead to a huge amount of sales.
It gets treated like a recommendation – if you have a solid audience and an influencer suggests that a certain product is great, you are more likely to make a sale from this. 61% of American shoppers claim influencers that engage in a brand, gives them encouragement to also engage with the brand, also.
While we slightly contradict this later in the article, there is some trust in using influencers to drive sales. When a brand promotes itself, users will always see them as a company. The lack of human contact means consumers basically see them as money-making brick and mortar. Having an influencer behind the product gives it a personal feel, therefore inducing trust between the consumer and brand thus leading to sales.
Intimacy – Many of us want to live the life of that person. This is quite a depressing thought, but we all must admit that we aspire to be like the creators we see on our feed. And influencers are no exception to that. If a brand uses an influencer to promote their product, without realising, viewers subconsciously want exactly what they are showing. This is because, in our mind, this 'said' product can lead to a lifelike they are living.
Not Necessarily
It's a Competitive market – There are tons of influencers out there, meaning it's harder to sift through your social media feed without finding someone influencing you to buy a product. This can dissatisfy a potential customer and therefore means it won't lead to a sale.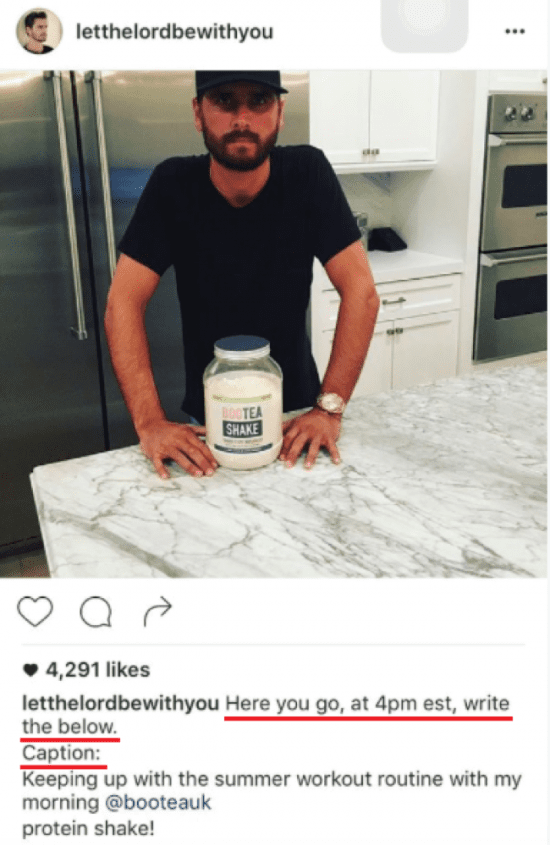 Damaged trust when done badly – As much as many people trust what an influencer has to say, there is also a chunk of us that feel as if there is too much artifice involved in the making of a lot of influencer UGC. Most professional influencers will only endorse a product when they have tested it out and ensured that they really like it, there are some who won't do their due diligence and research the brand and even their own audience. At Fraggell, even we have seen some creators claiming that every product is their 'favourite thing in the entire world'. With this being said, it can turn away consumers if they feel like the influencers are acting.
We are more clued up than ever before, with Generation X and Y being less likely to make impulse purchases. With a click of a button, you can find tons of recommendations online. This means that influencers talking about a product or service doesn't always have a great impact if the viewer prefers to weigh up their choices beforehand. So while it can lead to sales, it might be a little harder if the target audience is already looking into purchasing something similar.
Our thoughts:
In our experience, influencer marketing has been a hugely successful avenue to go down for brand marketing. The fact is, UGC is trusted by people more than traditional modes of advertisement, because people are following influencers because they like them as people, or they are entertained by them.
The trick to making it work for you is always doing your due diligence when selecting influencers to work with and making sure that authenticity is on top of your priorities.
Check out the 5 rules for authentic video here.